name: Laura
age: 15
where youre from: new jersey =/

+5 bands: eisley, frente!, mae, alkaline trio,plain white t's
+5 movies: rent, the breakfast club, saw, cabin fever, *anything on lifetime.
+5 books: the truth about diamonds, things not seen, i am the wallpaper - -
(i dont read that often, ive just started to read frequently again)

favorite designer: marc jacobs, roberto cavolli, vintage chanel
favorite item of clothing of yours [picture if availible]: my pink scarf: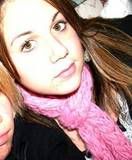 put together an outfit and show us your shitttt: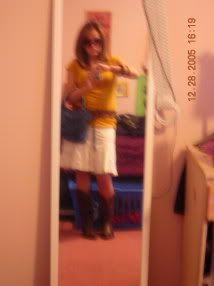 very bohemian.
favorite store: forever 21, gadzookz, delias.

tell us where to find a bargain: thrift stores or h&m
tell us where we can fucking splurge: thrift stores.

something unique about you: i get depressed if i dont have a cute outfit on.
something unique about your style: its not like everyone elses. i get made fun of a lot but then the same people ask me where i get it.

favorite makeup brand: anyything, im not specific about make-up.
any tips to give: hmph, find good concealer ;].

2+ pictures of you: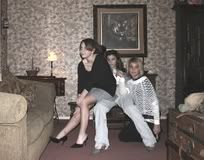 im the one with the black shirt on.


brunette.
promote us in two places immediately: http://diortrash.livejournal.com/1183.html?view=3231#t3231
http://sn-couture.livejournal.com/488.html?view=488#t488
anything else we should know?: this is a new journal, so i love new friends.